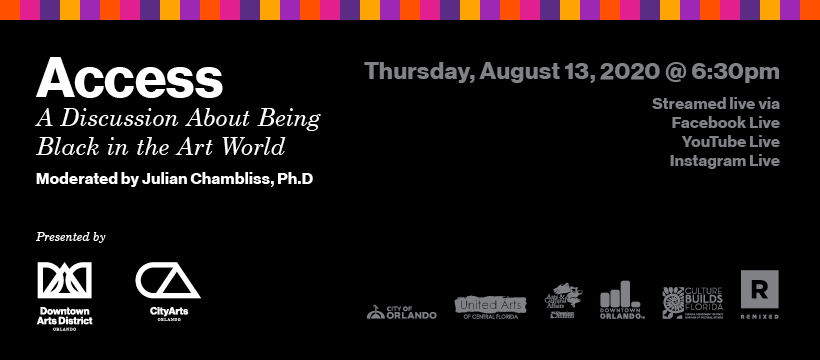 Access is a year's worth of educational programming that highlights the experiences of BIPOC artists and curators. This panel discussion serves as the official launch of the program. During this virtual event, the moderator and panelists will engage in a discussion about their personal experiences as art professionals, the current climate of the art world, and opportunities for change. All participating panelists have either exhibited at CityArts or participated in an arts engagement program at the Downtown Arts District. Join the conversation LIVE via Facebook, Instagram, or YouTube.
Moderated by Julian Chambliss, Ph.D.
Panelists:
Sorcha Baty
Gisela Carbonell, Ph.D.
Zoraye Cyrus
Peterson J Guerrier
Kalup Linzy
Special Performances by: Olyvya Kelly and Ebony Stewart
The Downtown Arts District desires to help amplify current conversations inspired by the Black Lives Matter movement.
This panel discussion serves as a launch for a year's worth of educational programming. During the local Black Lives Matter protests, the Downtown Arts District made a statement, on behalf of the Staff and Board of Directors, saying the organization is committed to listening and doing. Access is a commitment to LISTENING to BIPOC in the creative community while developing new strategies of how local arts organizations can DO things better. While many venues (like CityArts) are considered safe and accessible spaces for Black artists to exhibit their work and participate in projects, it is clear that much work needs to be done to build equity in the art world.
Join the conversation.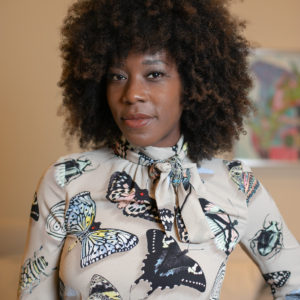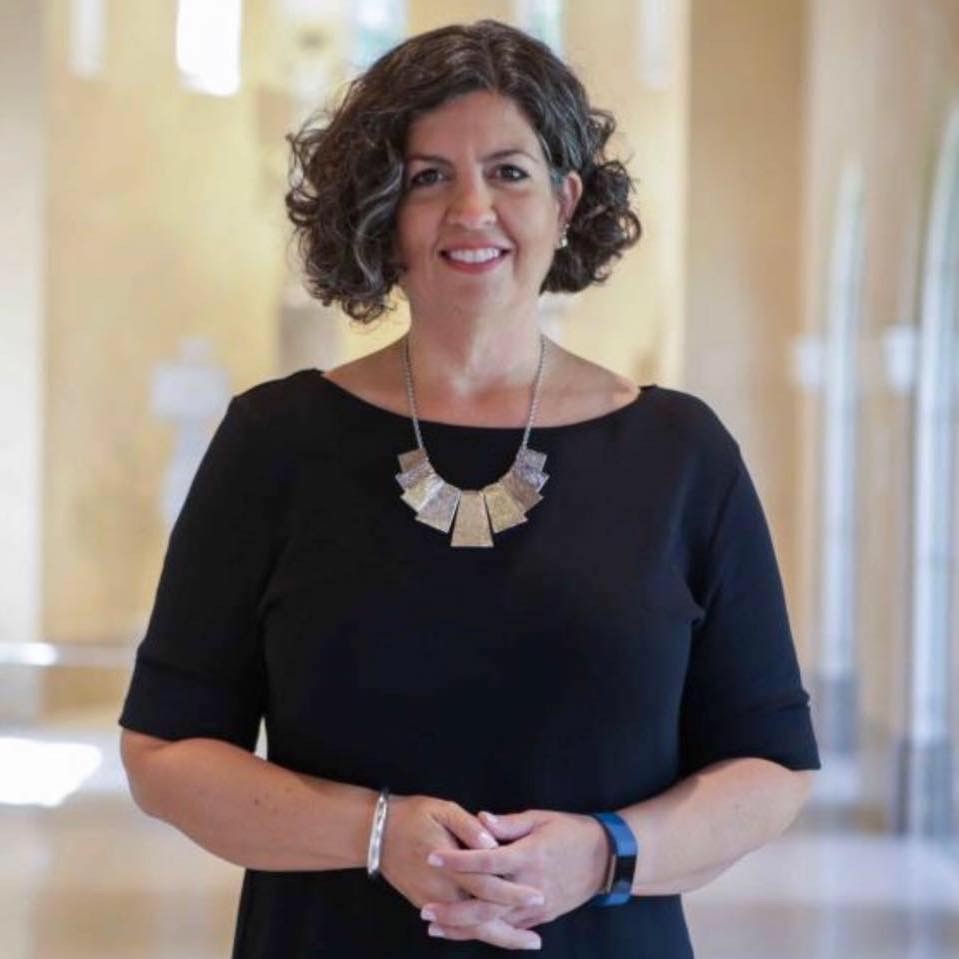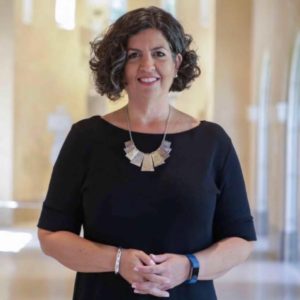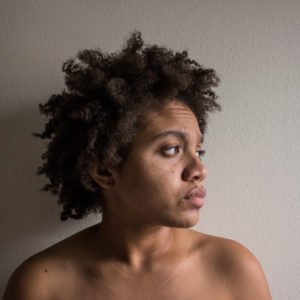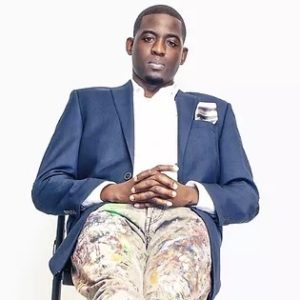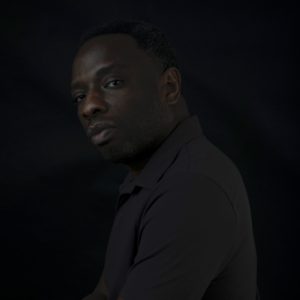 Julian C. Chambliss is Professor of English with an appointment in History and the Val Berryman Curator of History at the MSU Museum at Michigan State University. In addition, he is a core participant in the MSU College of Arts & Letters' Consortium for Critical Diversity in a Digital Age Research (CEDAR). His research interests focus on race, culture, and power in real and imagined spaces. His recent writing has appeared in American Historical Review, Phylon, Frieze Magazine, Rhetoric Review, and Boston Review. An interdisciplinary scholar he has designed museum exhibitions, curated art shows, and created public history projects that trace community, ideology, and power in the United States.
Sorcha Baty is an independent curator living in Orlando, Florida. She earned a Bachelor's from Florida State University in History and Criticism of Art.  She has organized many exhibitions for Axiom Gallery including, Certainty of the Tides (2018); Impressions (2018); Commentaries: An Artist's Narrative (2019). More recently she curated Feeding the Influence (2019) at City Arts (Orlando). She views curation as a reflection of representation, skillfully crafted, and to be upheld with the highest regard to authenticity and respect. Although she can't yet speak in depth about her upcoming projects, Baty will continue in her mission of advocacy for the arts and diversity.
Dr. Gisela Carbonell is Curator at the Cornell Fine Arts Museum, at Rollins College in Winter Park Florida. Carbonell received her Ph.D. in Art History from the University of Illinois at Urbana-Champaign (2009), an M.A. in Art History at the University of Massachusetts, Amherst (2002), and a B.A. in Political Science from the University of Puerto Rico, Río Piedras (1997). Prior to joining the team at the Cornell in 2018, Carbonell was Director of Curatorial Affairs at Artis—Naples, The Baker Museum. She was previously Associate Professor of Art History and Humanities at the University of Puerto Rico at Cayey, and a Curatorial Assistant at the Krannert Art Museum at the University of Illinois, where she discovered her passion for museum work in academic settings. With a background in art history and political science, Carbonell is particularly interested in the intersections of art and politics in modern and contemporary art. Her recent publications include "Salvador Dalí, el automóvil y la cultura americana en la década de los cuarenta" in El impacto de la metrópolis: la experiencia americana en Lorca, Dalí y Buñuel, edited by José M. del Pino, published by Iberoamericana/Madrid, and Naples Collects, co-authored with Frank Verpoorten.
Carbonell's most recent projects include the highly anticipated exhibition Marcus Jansen: E Pluribus Unum, opening in fall 2020, the first solo museum exhibition of Jansen's work in the U.S., which explores structures of power and surveillance; a new series of themed tours in Spanish, Arte y café con la curadora; and the development of a collection of works by Puerto Rican artists from the island and the diaspora. She is an active member of the Latin American and Caribbean Studies Program committee at Rollins, and frequently engages with neighboring institutions by participating in panels, lecturing, and jurying exhibitions. Carbonell resides in Orlando with her 10-year old whippet, Paco.
Born in 1996 in Brooklyn, New York, Zoraye Cyrus is an multidisciplinary studio artist who has received her BFA in Drawing and Illustration at the University of Central Florida in 2019. She has had several shows throughout the central Florida region and is the recipient of the Women in the Arts 2019 Award. Cyrus' work discusses different matters of racial identity, misconceptions, and reflections of past stories in a "post racial America," with the use of different charcoal mediums.
"Beauty is only the beginning of a conversation". Peterson Guerrier grew up in Miami, FL and attended Design and Architecture Senior High. Thereafter securing a Fine Arts degree from College of Creative Studies (CCS) in Detroit, MI.
Peterson Guerrier is best known for his work with the concept of duality. Whether through his painting or his photography, he has always expertly portrayed the juxtaposition between different extremes. In his paintings, Peterson's layering technique along with his use of color brings his works to life. When different elements of the paintings emerge they create their own intriguing storyline left open to interpretation. Seeking a more individual painterly result, Peterson instills in his work a strong sense of energy and tension. He incorporates an idea of Einstein's, "Every physical description revolves itself into a number of statements, each of which refers to the space-time coincidence of two events A and B." In many of Peterson's series, soft deposits of color saturate the surface and fuse into one another. His vivacious and instinctual approach captures recognizable imagery by transforming the layers of color thus animating the multiplying shapes and energetic drips. Peterson's work has been commissioned by various high-profile companies in hospitality and advertising. His work has been installed in Planet Hollywood, Las Vegas and featured in Boutique Design magazine. He has shown in galleries across the country, including The Mennello Museum of American Art, Aqua Miami Art Basel, Snap Orlando!,  The Grand Bohemian Gallery,  Redefine Gallery,  RGPL High Point market (NC) and  X Contemporary Gallery at Art Basel, Miami. Peterson's currently lives and works in Orlando, Florida.
Kalup Linzy is an American video and performance artist. He received his MFA from the University of South Florida in 2003. Linzy has been the recipient of numerous awards among them are a grant from the Louis Comfort Tiffany Foundation, a Guggenheim Fellowship, Creative Capital grant, and a NYFA.
His work is in the public collections at The Studio Museum in Harlem, Whitney Museum of Art, Museum of Modern Art, The Metropolitan Museum of Art, and the Memorial Art Gallery, University of Rochester.
Linzy is represented by the David Castillo Gallery (Miami, FL) and The Breeder Gallery (Athens, Greece) . He serves on the board of the Florida Museum of Photographic Arts in Tampa, and is a 2020 Tulsa Artist Fellow.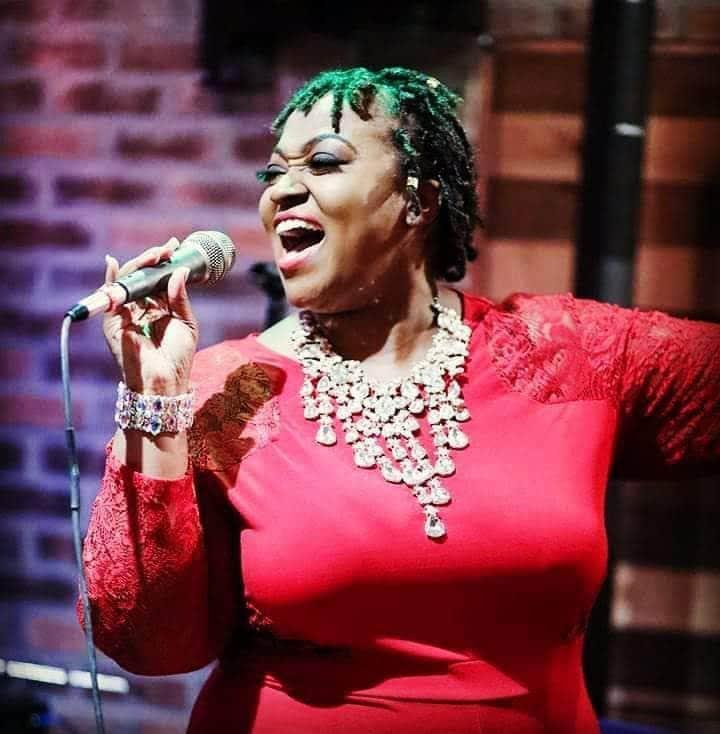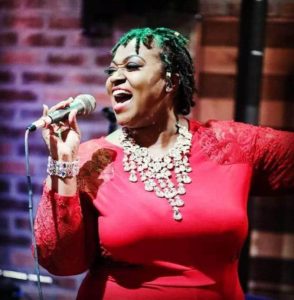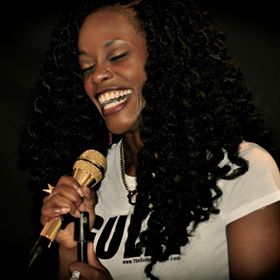 Given a familial legacy of music, profound talent, and an unparalleled drive to create, Singer/Songwriter Olyvya C. Kelly was destined to raise her voice.
Born in New York City, Olyvya C. Kelly is a child of music. Her parents are both musicians, and they toured all throughout Olyvya's childhood with their own singing group, Stone Luv. Olyvya watched her parents share the stage with many stars including Gladys Knight and the Pips, Blue
Magic, and the Jackson 5.
The Kelly family moved south to sunny Florida when Olyvya was very young. It was here that Olyvya discovered her own voice and passion for music. From the formative years of grade school all the way to her collegiate years, she pursued every musical opportunity in order to learn and grow. She was chosen for many prestigious international chorale and vocal groups, performing for people such as the Reverend Jesse Jackson and sitting President Barack Obama. She also toured
with the Ambassador Chorale and the Jubilee Art Singers, performing with them at both the Kennedy Center and at Carnegie Hall.
After completing a Bachelors Degree in Music and a minor in Psychology at Florida Memorial University in Miami, her musical career began to expand and grow. In the Gospel Music market, Olyvya has been tapped to sing with several recording artists, including Yolanda Adams and Kirk
Franklin.
As the daughter of noted singer Dian Kelly, Olyvya is also considered some of the most sought after talent in the in the Jazz and R&B world. In addition to headlining two corporate bands, Olyvya is also a resident artist for Maitland Florida's Jazz Tastings series.
Olyvya has credited musical influences including Ella Fitzgerald, Sarah Vaughn, Chaka Khan, and Ledisi for her unique sound, and magnetic stage presence.
Olyvya C. Kelly has taken her family legacy of music and turned it into powerhouse vocals and a passion for all things musical.
Find her on IG @OlyvyaKellsKelly for information on performance dates and upcoming projects.
Ebony Stewart is an international touring poet and performance artist. Her work speaks to the black experience, with emphasis on gender, sexuality, womanhood, and race, with the hopes to be relatable, remove shame, heal minds, encourage dialogue, and inspire folks in marginalized communities.
As one of the most decorated poets in Texas, Ebony is a respected coach & mentor, one of the top touring poets in the country, and a Woman of the World Poetry Slam Champion.
The Sexual Health activist and former Sex Educator is also pursuing a license as a Sex Therapist.
As a playwright, Ebony's one woman shows, Hunger and Ocean have received B. Iden Payne Awards & the David Mark Cohen New Play Award.
She is the author of Love Letters to Balled Fists and Home.Girl.Hood. Her work has been featured in For Harriet, AfroPunk, Teen Vogue, and The Texas Observer. The only poet to perform at the 2018 Seattle Pride Festival before 200,000 people, was Ebony Stewart.
She is, #thestoryoftheblackgirlwinning
@gullyprincess